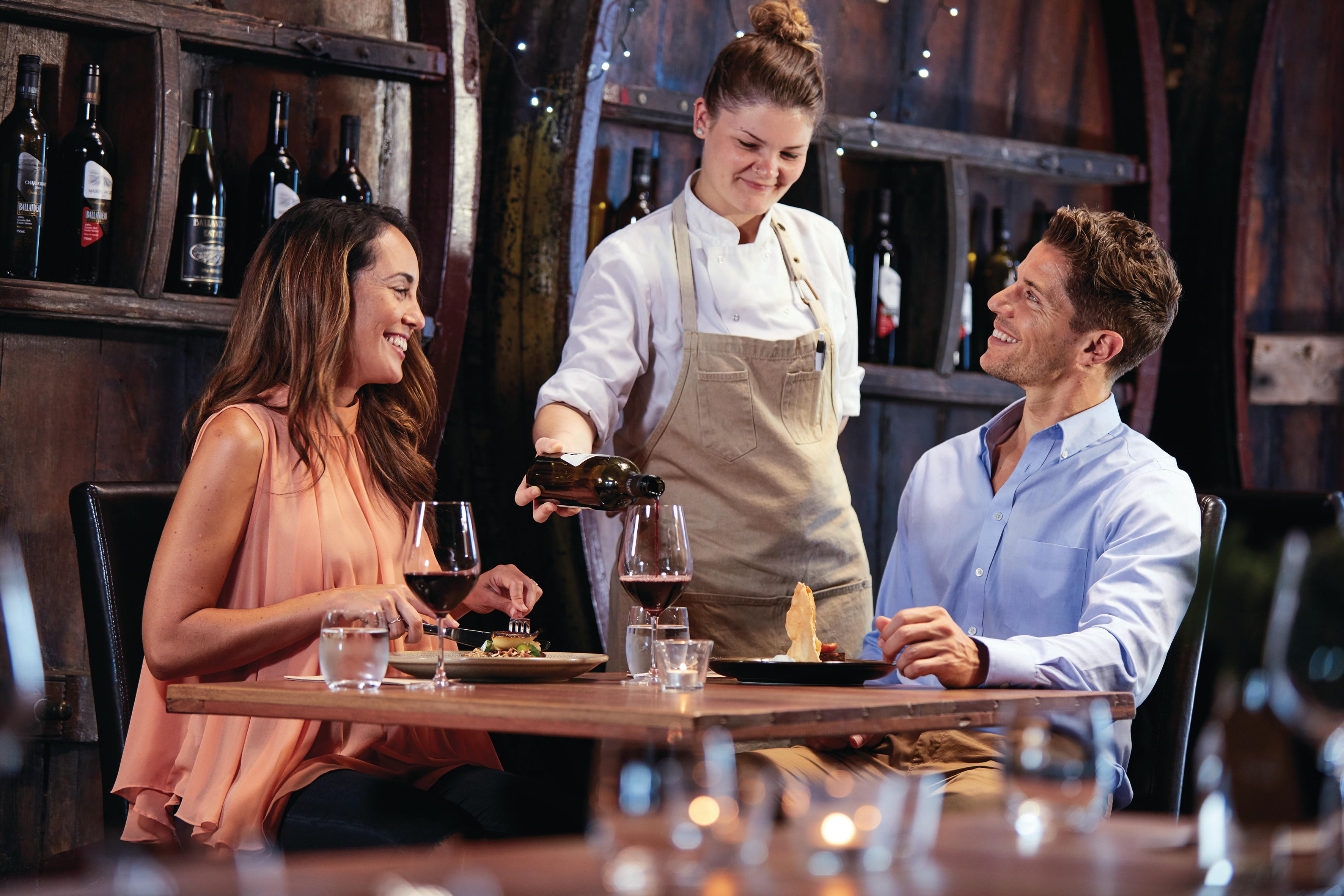 Key Responsibilities
Take reservations and prepare seating
Set tables with clean linen or place mats, cutlery, crockery and glasses
Welcome and seat customers, present menus to guests
Talk to guests about the menu and drinks, recommending combinations or specials
Promote local produce and attractions to visitors from interstate and oversea
Take customers' orders, process orders and liaise with kitchen staff or bar attendants
Serve food and drinks
Carve meat
Generate bills and present them to customers
Handle money or credit cards
Clear tables and return dishes and cutlery to kitchens
Undertake general cleaning duties
Specialisation
Sommelier
Sommeliers, also referred to as wine stewards, are specialists in wine and specialise in the correct service of wine. They have a key role in restaurants and can greatly enhance a restaurant's operation and reputation. Sommeliers are expected to have a considerable depth of knowledge of wines, Australian wines in particular, as well as French and other international wine products. In addition, they should have knowledge of other beverages and food.
Mixologist
Mixologists are bar specialists who know about modern bar products, techniques and cocktail recipes. Some consider mixology an art form , since they can create a range of new alcoholic beverages. Mixologists maintain thorough product knowledge of the menu and premium beverage products to facilitate up-selling and provide a high level of customer service.
Formal service waiter
Formal service waiter or fine dining waiter are those working at an upscale restaurant. They are expected to have high level of service therefore attention to detail is necessary.
Silver service waiter
A Silver Service Waiter will work in an upscale restaurant that serves food at the table. They will have experience in serving food at the table using service forks and spoons.