QTIC's Salute to Excellence Awards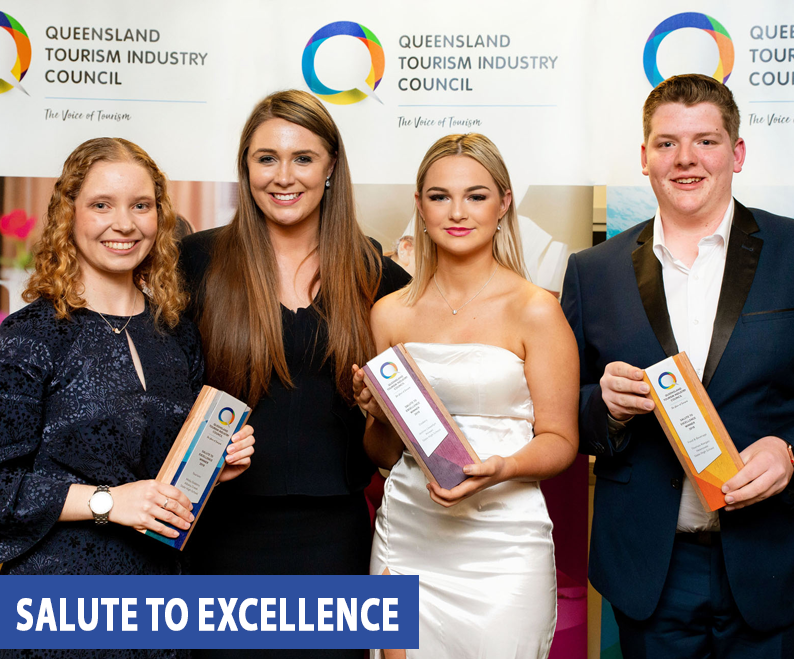 The QTIC Salute to Excellence Award recognises Queensland's state and non state secondary school students in Year 11 and Year 12 across three categories:
• Tourism
• Hospitality
• Food and beverage
High School students must have completed or completing vocational training through either:
• Vocational Education and Training in Schools (VETiS), or
• School-based traineeships, or
• School-based apprenticeship
The Awards celebrate the next generation of leaders in the tourism and hospitality industry. Benefits for participants include:
• Relish industry and state recognition of achievements
• Opportunity to gain real-world experience
• Establish industry/employer contacts and mentors
• Gain assistance with career aspirations
• Inspire students to grow and develop in a leading Queensland and Australian Industry
• Gain knowledge through success stories from industry professionals
• Maximise opportunities for media coverage
• Meet other like-minded fellow students from across Queensland
• Participate in the QTIC Salute to Excellence Alumni
Great prizes and incentives are up for grabs in addition to invaluable mentoring and work experience opportunities. The program is free to enter and participate. For more information go to qtic.com.au/workforce development/salute-excellence=awards/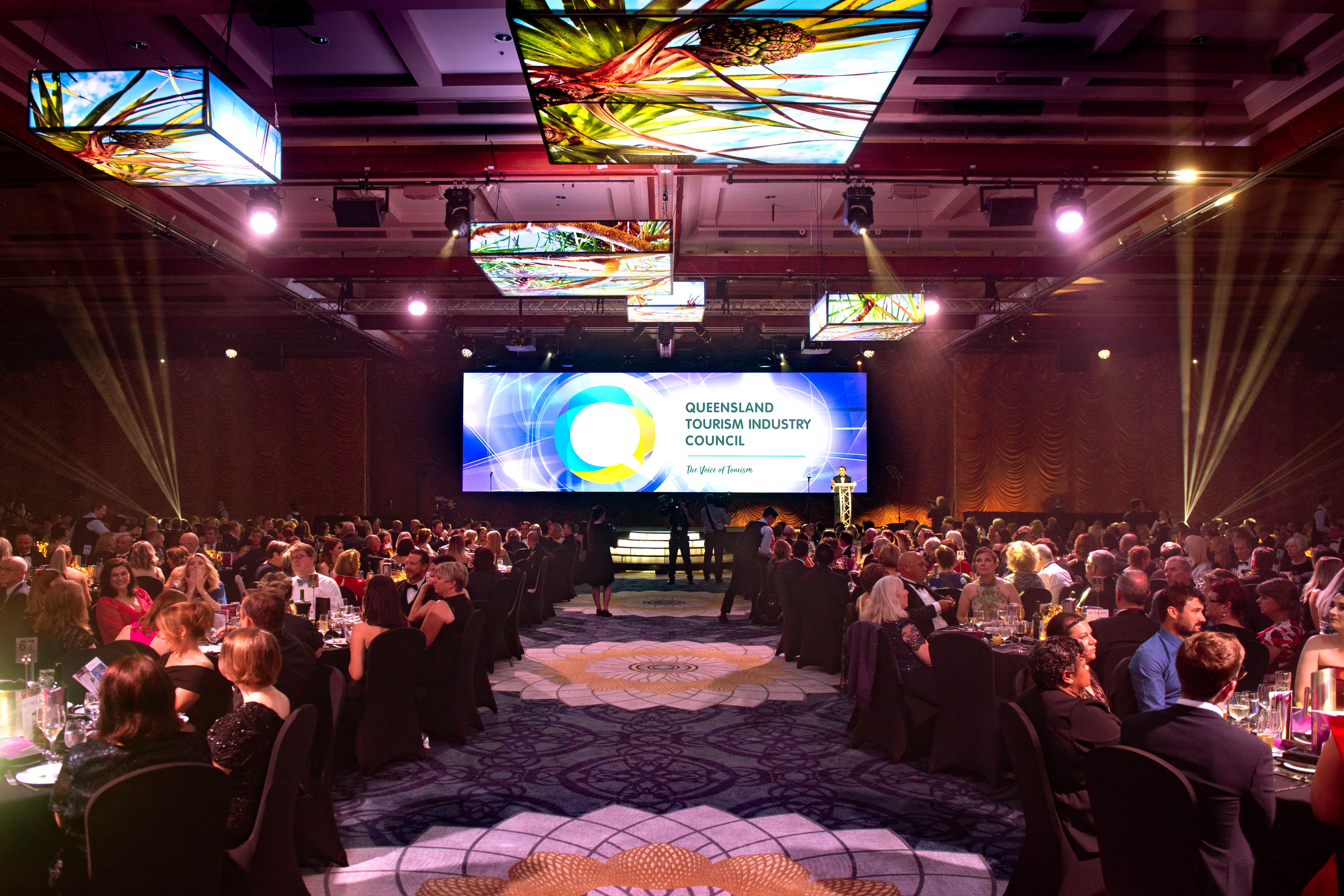 Queensland Tourism Awards
Hosted by the Queensland Tourism Industry Council, the Queensland Tourism Awards are recognised as the industry's largest and most prestigious event, proudly presented by the Queensland Airports Limited in partnership with Tourism and Events Queensland (TEQ).
The awards recognise, acknowledge and celebrate the tourism operators in Queensland who have validated outstanding achievement and contribution to Queensland's tourism industry.
The Awards program, hosted and managed by QTIC, is a submission and inspection based program which provides the opportunity to acknowledge and showcase Queensland's finest tourism industry, including individuals, businesses (industry operators) and events.
Benefits of entering the Queensland Tourism Awards:

• Be recognised as an outstanding tourism business
• Discover the full potential of your enterprise
• Supercharge your annual business planning process
• Gain a competitive edge by receiving feedback from industry leaders
• Use the submission as a benchmark to improve the bottom line
• Receive media coverage and exposure
• Energise and motivate your staff
• Use the Awards logo to promote your operation as an award-winning business
• Celebrate and network with industry peers and colleagues at the Gala Awards ceremony
• Automatic entry into the Australian Tourism Awards for Gold Winners in categories 1 to 25
• The Gala Awards ceremony will be the biggest industry party of the year!
QTIC Prize for Innovation in Tourism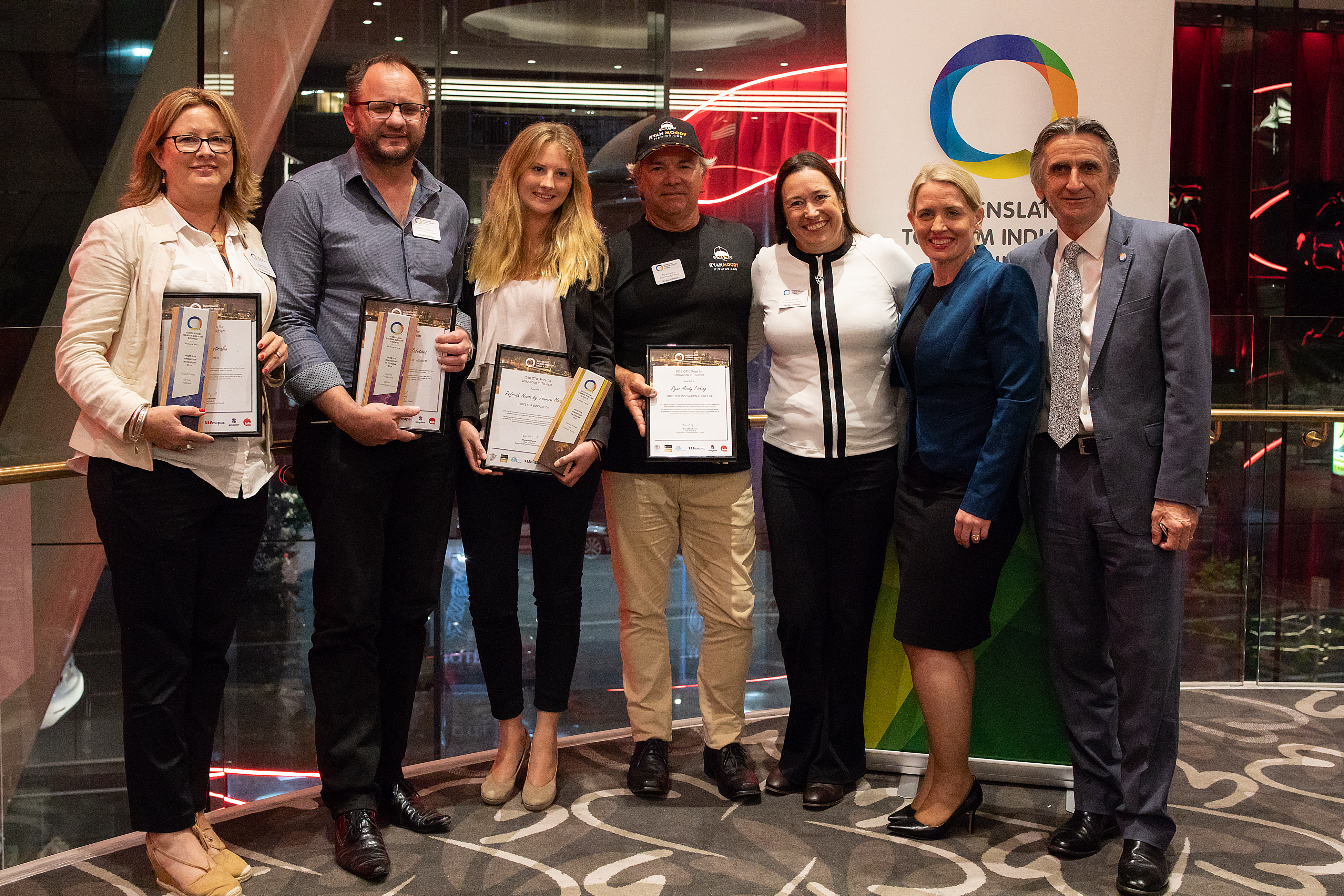 Queensland tourism businesses have an opportunity to win a share in more than $30,000 in prizes as part of the QTIC Prize for Innovation in Tourism. The program is open to micro and small to medium sized Queensland tourism enterprises that have developed and adopted innovative products, services and processes within Queensland. For more information, visit www.qtic.com.au or contact QTIC on (07) 3236 1445 or administration@qtic.com.au.
www.qtic.com.au/awards/qtic-awards
Australian Tourism Awards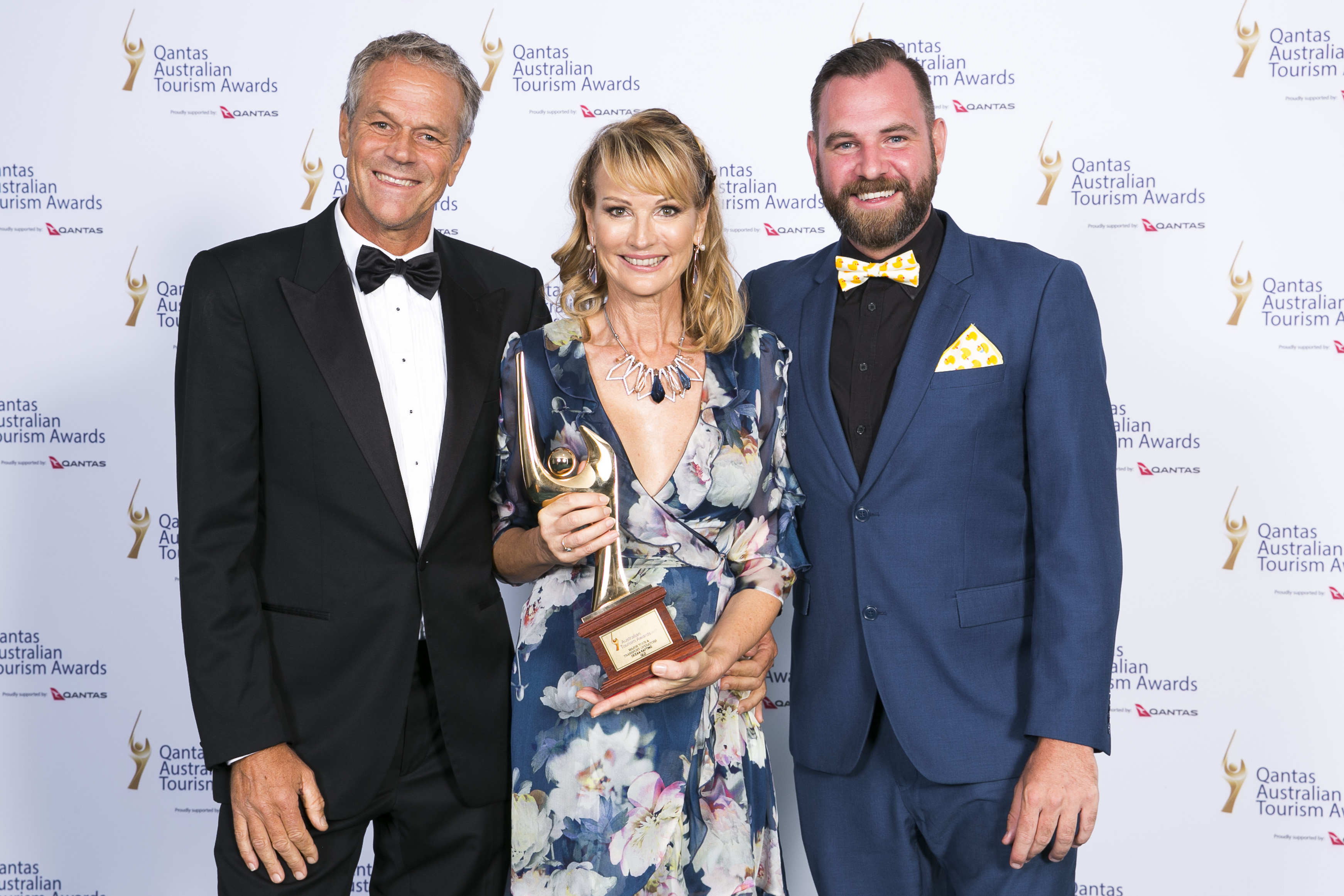 The Australian Tourism Awards are the tourism industry's premier awards program, recognising excellence in tourism on a national level. Gold winners from respective state tourism award programs compete for national recognition at the Australian Tourism Awards.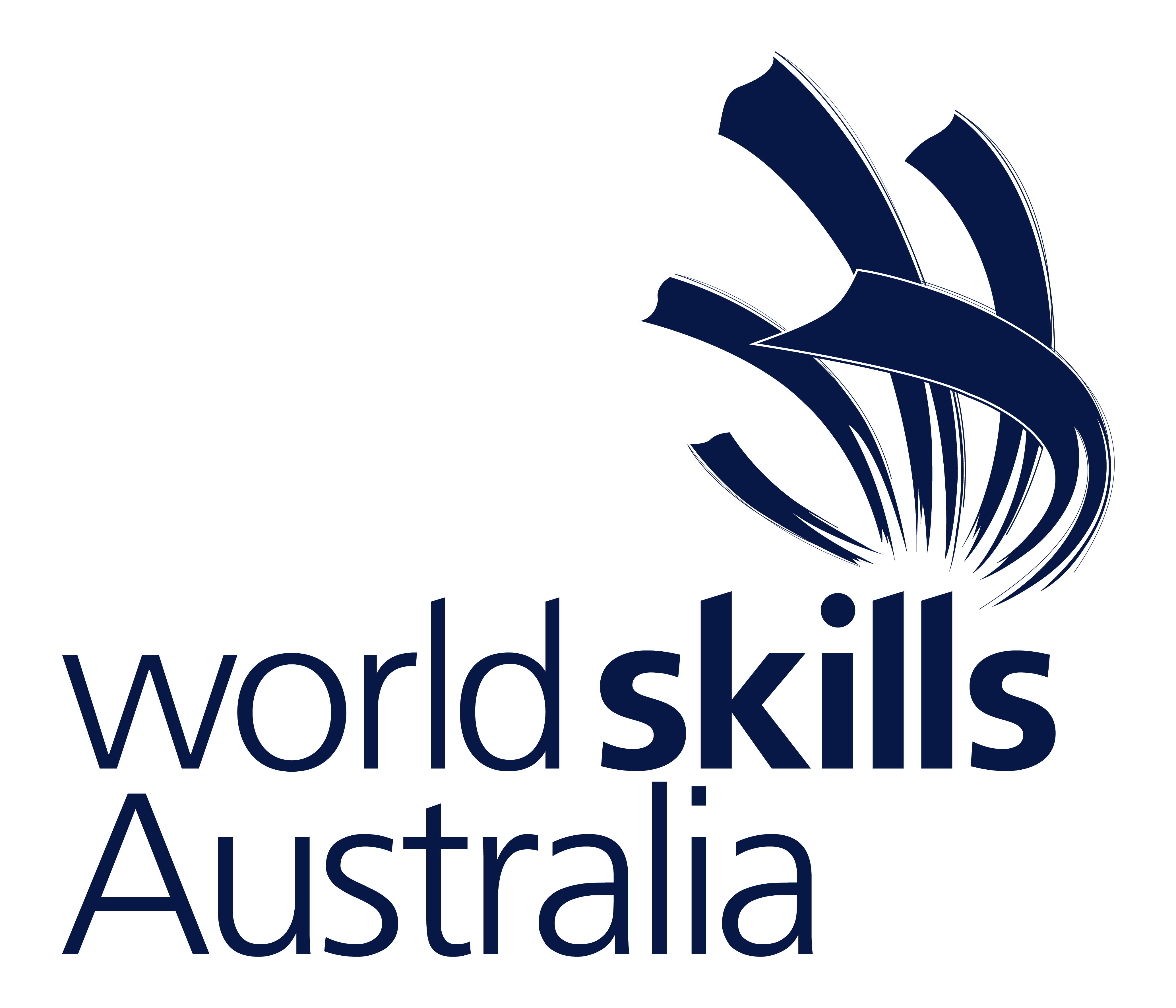 WorldSkills Australia (WSA) aims to develop and nurture the skills of young Australians. The organisation promotes and builds a skill culture by inspiring young people, celebrating skills excellence and providing them with an opportunity to  showcase their trade and skill talent. WSA achieves this goal through competitions held on a regional, national and international level.
Queensland Training Awards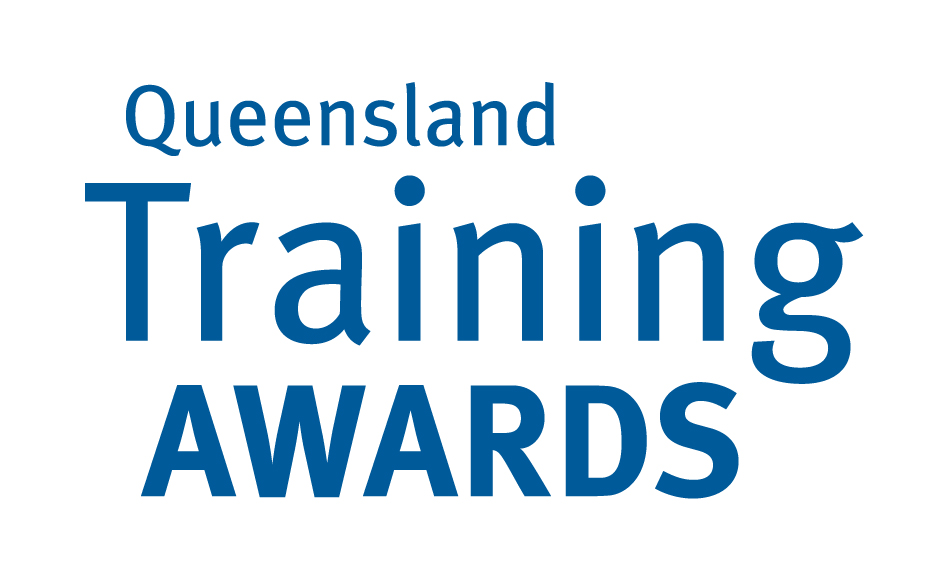 The Queensland Training Awards are the state's highest recognition of people and organisations striving for success, best practice and innovation in training. Award categories recognise outstanding achievement from:
• Completing apprentices and trainees
• School-based apprentices and trainees
• Graduates of certificate, diploma and advanced diploma courses
• Small, medium and large employers who use training in their workplace
• Registered training organisations (training providers), teachers, and trainers.
Australian Training Awards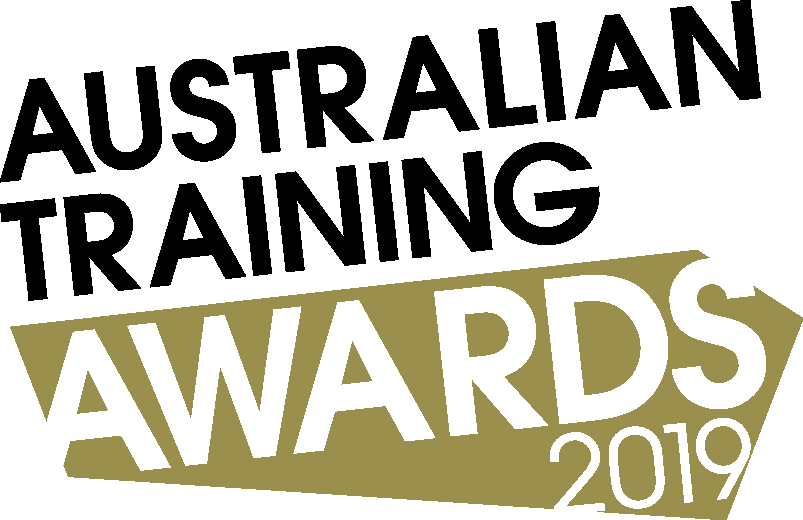 The Australian Training Awards are the peak, national awards for the vocational education and training (VET) sector. The Awards recognise individuals, businesses and registered training organisations for their contribution to skilling Australia.
The Awards are the culmination of the state and territory training awards with winners from each state and territory eligible to compete at the national level in various categories.
Through showcasing best practice, the Australian Training Awards promote continuous improvement and innovation in the design and delivery of VET which has led to awareness and respect for skill based careers and excellence.
Seven News Young Achiever Awards

The purpose of the Seven News Young Achiever Awards is to acknowledge, encourage and most importantly promote the positive achievements of all young people up to and including 29 years of age.
Objectives of the program include:
• Acknowledge and highlight the achievements of young Australians
• Educate the public with examples of youth achievement
• Encourage and motivate young Australians at all levels (local, state and national) in their chosen field of endeavour
• Develop a sense of pride in being an Australian
• Build self-confidence through rewards for excellence
• Provide role models and mentors for youth by highlighting the pursuit of excellence
• Develop and encourage leadership and life skills in young Australians.